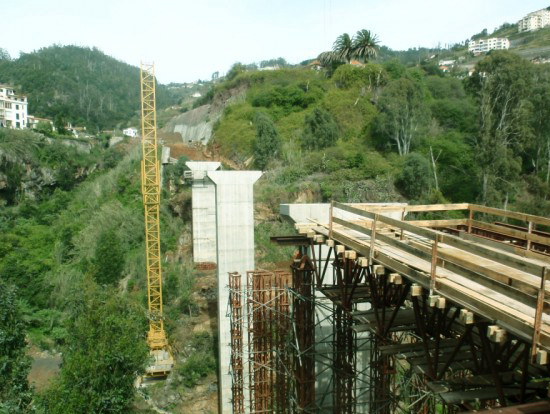 The draft agreement for the completion of the Contract related to the "Construction of the Alternative Route to Caniço Center" was approved last February 2016, at the Governing Council meeting, as published in the Official Journal of the Autonomous Region of Madeira.
This agreement will be concluded between the Autonomous Region of Madeira, as developer, and a consortium comprising Construtora do Tâmega Madeira, S.A., AFAVIAS – Engenharia e Construções, S.A., Tecnovia Madeira, Sociedade de Empreitadas, S.A. and Construtora do Tâmega, S.A., as contractor.
The road is an alternative route to the Caniço city centre, municipality of Santa Cruz, one of the most densely populated areas in Madeira.